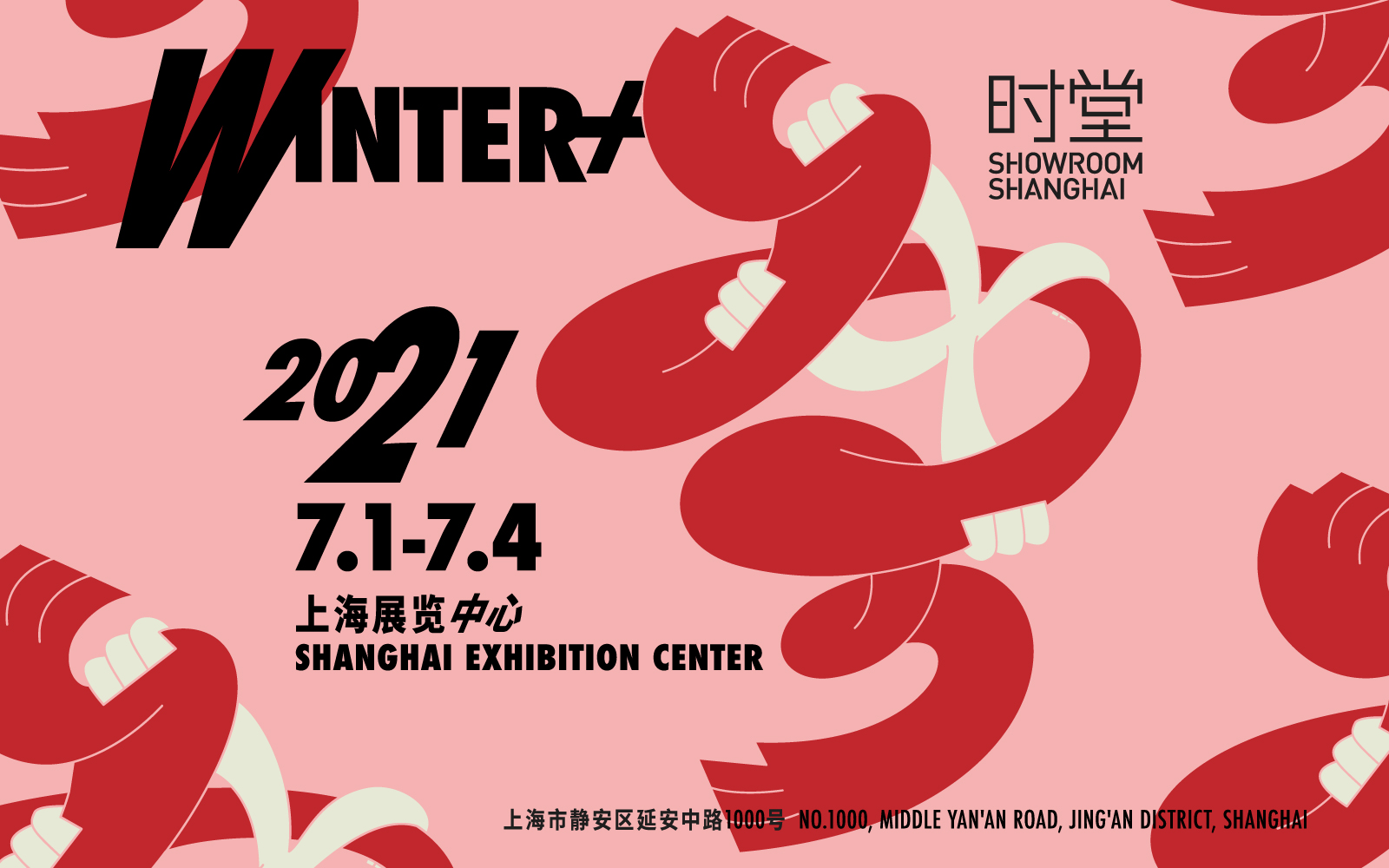 REVIEW
2021-07-01 - 2021-07-04
ADDRESS:Shanghai Exhibition Center ,Central Hall & West Platform Hall (2nd Floor), No.1000, Middle Yan'an Road, Jing'an District, Shanghai 上海市静安区延安中路1000号上海展览中心中央大厅及西一馆二层
时堂21冬,二见如故
7月1日-4日,时堂Showroom Shanghai即将于上海展览中心,开启第二次Winter+冬展。
去年6月20日,时堂首开Winter+冬展,开启了一年三展的行业创新。彼时,疫情刚刚趋稳,品牌持保守观望态度者居多。但事实证明,去年参与冬展的品牌皆收获颇丰,比如RE'VAN、洲升CHAU•RISING、MAO MART HOMME、PAN'TTERFLY、夹生:HALF-MADE_,以及Seriase获得了高速增长。
提高订货频次必然符合品牌逐步完成商业化转换的刚需。去年的首届冬展,短短4天时间,85个品牌,创造了将近2亿的订单总量。很多买手感叹,时装周期间,大大小小的订货会繁多,日程紧张,根本无暇分心关注很多新品牌。反倒是离开了时装周的冬展,使得买手有更多时间沉下心来,捞到之前忽略的宝藏品牌。
去年冬展的成功,也为今年二开的冬展扩容埋下伏笔。此次,我们将场地从去年的3800平增至9358平。今年4月刚刚亮相的中央大厅展区,依旧云集了不少了重头品牌。Le Fame拉飞姆、Mili.Xu、ZINGME、MUKZIN、PAN'TTERFLY自秋冬展上大放异彩后,继续担纲中央大厅的压舱石。而乌丫/UOOYAA的重磅回归,也将成为此次中央大厅展区的一大亮点。
而西一馆,能继续看到上一季表现精彩的品牌,比如千万俱乐部里的洲升CHAU•RISING、夹生:HALF-MADE_、Seriase、Lynn Gong、BIBILEE、shenshen、SELAH等。并且,我们着重引导了一干在羽绒、针织、大衣品类上的强势特色品牌,值得大家期待。
优质的老品牌固然重要,新品牌的比例一直是时堂着力关注的。此次,高达54%的新品牌数量,为大盘注入高活性元素。而国内外十几个潮流品牌的加入更让冬展散发出年轻活力。在2021订货季的尾声一次性提供足量精彩的设计,不容错过。
随着冬展的逐步成熟与常态化,我们有信心为参展品牌带来新一波的爆发式增长。咱们7月见。
Showroom Shanghai 21WINTER+, Nice to Meet You Again
From July 1st to 4th, the second Showroom Shanghai Winter+ collection will kick off at Shanghai Exhibition Center.
On June 20 last year, Showroom Shanghai organized its first Winter+ collection and started an innovative journey of throwing three shows a year, which is unprecedented in the industry. At that time, the pandemic just started to slow down, and most brands took a wait-and-see attitude. But it turned out that all the brands present at the Winter+ collection last year clearly benefited a lot, and many of them recorded rapid growth, including RE'VAN, CHAU•RISING, MAO MART HOMME, PAN'TTERFLY, HALF-MADE_, and Seriase.
Increasing orders received will enable brands to accelerate the transition to commercialization. At the debut Winter+ collection last year, 85 brands received 200 million orders within just 4 days. Many buyers raved that during the fashion week, since so many ordering meetings were around and the schedule was so tight, they just had no time to check new brands. Showroom Shanghai's WINTER+ avoided this hassle by shunning the fashion week and allowed buyers to have enough time to hunt for those treasure brands overlooked before.
The success of last year's Winter+ collection paved the way for the expansion of the Winter+ collection this year. We increased the exhibition area to 9358 square meters from last year's 3800 square meters. The Central Hall firstly included in our April collection will also be the center stage for big brands. Major brands like Le Fame, Mili.Xu, ZINGME, MUKZIN, and PAN'TTERFLY will return to the central hall after their huge success at 21AW collection. The return of UOOYAA will also be a highlight of the Central Hall.
West Platform Hall will again feature those brands that performed well in the previous seasons, including Chau•RISING, HALF-MADE_, Seriase, Lynn Gong, BIBILEE, shenshen, SELAH, etc. In addition, we also put a focus on many strong brands in the down, knitting, and coat categories, which is worth looking forward to.
High-quality and mature brands are important, but Showroom Shanghai has always paid special attention to new brands. This time, 54% of the exhibitors are new brands, which represents new vigor and energy. The inclusion of more than a dozen emerging trendy brands from China and overseas add more vitality to the Winter+ collection. At the end of the 2021 ordering season, we are bringing together plenty of wonderful designs at one time that are not to be missed.
With the maturity and normalization of the Winter+ collection, we are confident that we are able to drive a new wave of explosive growth for participating brands. See you in July.