BRAND INTRODUCTION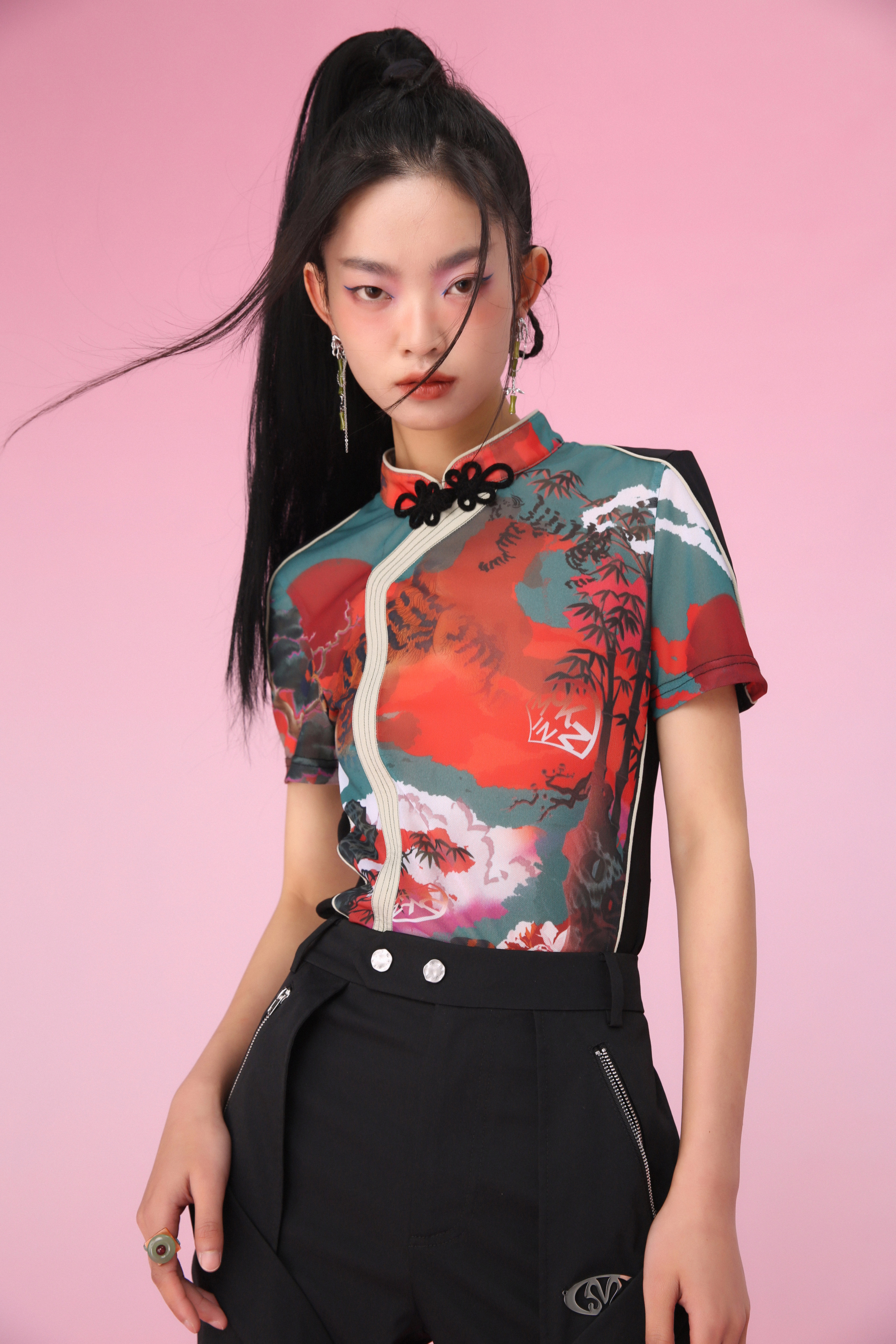 密扇MUKZIN由设计师韩雯(Kate Han)与冯光 (George Feng)共同创立于2015年。
品牌立足于泛亚洲视角 用不落窠臼的现代设计解构中国传统文化的森罗万象,借由服装为媒,糅杂出全新维度的新东方主义美学语言。
2018-2020年密扇陆续完成巴黎、伦敦、米兰与纽约国际四大时装周,并受邀参与于罗马MAXXI当代艺术博物馆举办的设计中国大展。
2020年密扇通过当下的时装语言结合民间非遗手工,并将UPCYCLE(回收再造)的创作理念融入设计,展现中国手工珍贵的价值与温度,并重新探寻人与自然间的关系。
Established in 2015, the brand Mukzin's was looking into unconventional modern costume following consumption trend "OrientalFever" from a pan-Asia perspective. The founder, Kate Han and George Feng, deconstructed the majestic and myriad Chinese traditional culture and brought about a revolution of orientalism aesthetic in a brand-new dimension.
From 2018 to 2020, Mukzin successively attended the four major international fashion weeks in Paris, London, Milan and New York,and was invited to the Design China Exhibition held at the MAXXI Museum of Contemporary Art in Rome.
In 2020, Mukzin brought up UPCYCLE collection as sustainable consumption has become an important focus of the brands long termism in the pursuit of quality. Always aiming to show the art of traditional Chinese culture, Mukzin sees its products as a carrier which combines folk intangible cultural heritage handcrafts with current fashion language.