BRAND INTRODUCTION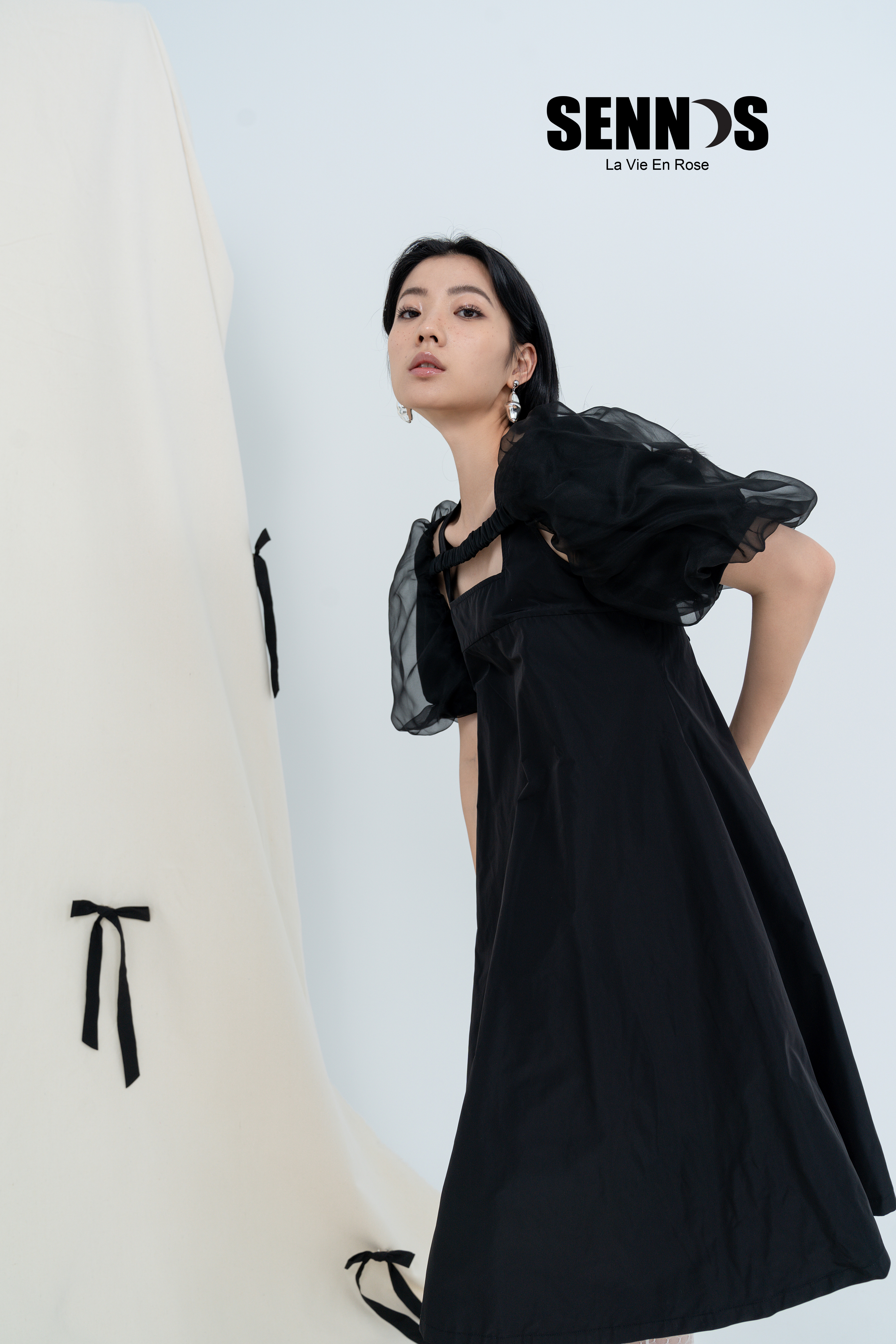 子立花开创立于2014年,
是聚集了众多95后新生代设计师的原创设计品牌公司
我们的团队有天马行空的设计理念,也有沉稳的落地执行能力
"子之来兮,如花开兮;春阳且惠,皎皎其枝。"
子立花开就如这春日枝头,只需一点阳光就能无限发芽成枝、成树。
子立花开的本质就是通过发现生活中的各种美,以时装的方式去演绎,去感悟,出自于生活,而又高于生活。
旗下中高端品牌 SENNOS&ZHOU
旗下时装品牌 s e n n o s
品牌入驻中国各大商场、买手集成店
Founded in 2014.Zilihuakai is an original design brand company that gathers many post-95 new generation designers. Our team has the unrestrained design concept and the steady implementation ability.
"When you come here, it's like a flower in full bloom;The grace of spring sunshine moistens its branches." Zilihuakai is just like this spring branch. It only needs a little sunshine to sprout into branches and trees.
Zilihuakai's essence is to discover all kinds of beauty in life, deduce and comprehend it in fashion, which comes from life and is higher than life.
Its medium and high end brands SENNOS&ZHOU
Its fashion brands s e n n o s
Brands enter major shopping malls and buyer integrated stores in China
品牌简介
主线:SENNOS&ZHOU
拥抱现代法式浪漫,尽情绽放,用心生活
SENNOS&ZHOU 是子立花开文化传播有限公司旗下的中高端原创独立设计师品牌。
品牌定位于热爱轻社交、拥有轻奢品质生活的轻熟都市知识女性,从这个群体的生活样态为依据,设计开发服装、配饰、鞋类,品牌风格结合现代服装设计手法去诠释法式浪漫,整体色彩沉稳,材质多用定制提花、专利印花和独家进口面料。
SENNOS&ZHOU从穿着群体的需求出发,筛选面料;从穿着群体的生活场景出发,奠定款式风格。
独树一帜的面料风格属性,结合丰富单品之间的高搭配性,为穿着群体营造了卓殊的穿搭氛围。
Embrace modern French romance, full bloom and live with heart
SENNOS&ZHOU is a middle and high-end original independent designer brand of Zili Huakai.
The brand is located in the light familiar urban knowledge women who love light social and have light luxury quality life. Based on the life style of this group, the brand designs and develops clothing, accessories and shoes. The brand style combines modern fashion design techniques to interpret French romance, and the overall color is stable. The materials are mostly made of custom jacquard, patent printing and exclusive imported fabrics.
SENNOS&ZHOU selects fabrics according to the needs of the wearing group; From the living scene of the wearing group, lay down the style.
Unique fabric style attributes, combined with rich high matching between the single products, create a unique atmosphere for the wearing group.
副线:s e n n o s
柔软与力量并存,以简驭繁,毫不费力的时髦
致敬上世纪60年代末70年代初的无性别时尚理论,它是一种帅气、率性但不硬朗的风格,挖掘中性力度中的温柔性格,它是从女性内在飙出的一种自信的美,它既有着一点冷淡,又夹杂着柔情和硬朗,进可攻退可守,它是新生代独立女性的写照,果敢,洒脱,坚韧,充满自信。
Softness and strength coexist, control complexity with simplicity,effortless fashion.
Pay tribute to the theory of gender free fashion in the late 1960s and early 1970s. It is a kind of handsome, straightforward but not tough style. It excavates the gentle character in the neutral strength. It is a kind of self-confident beauty from the inner of women. It has a little coldness, mixed with tenderness and toughness. It can advance, attack, retreat and defend. It is a portrayal of the new generation of independent women, bold, free and easy, tough, Be confident.