BRAND INTRODUCTION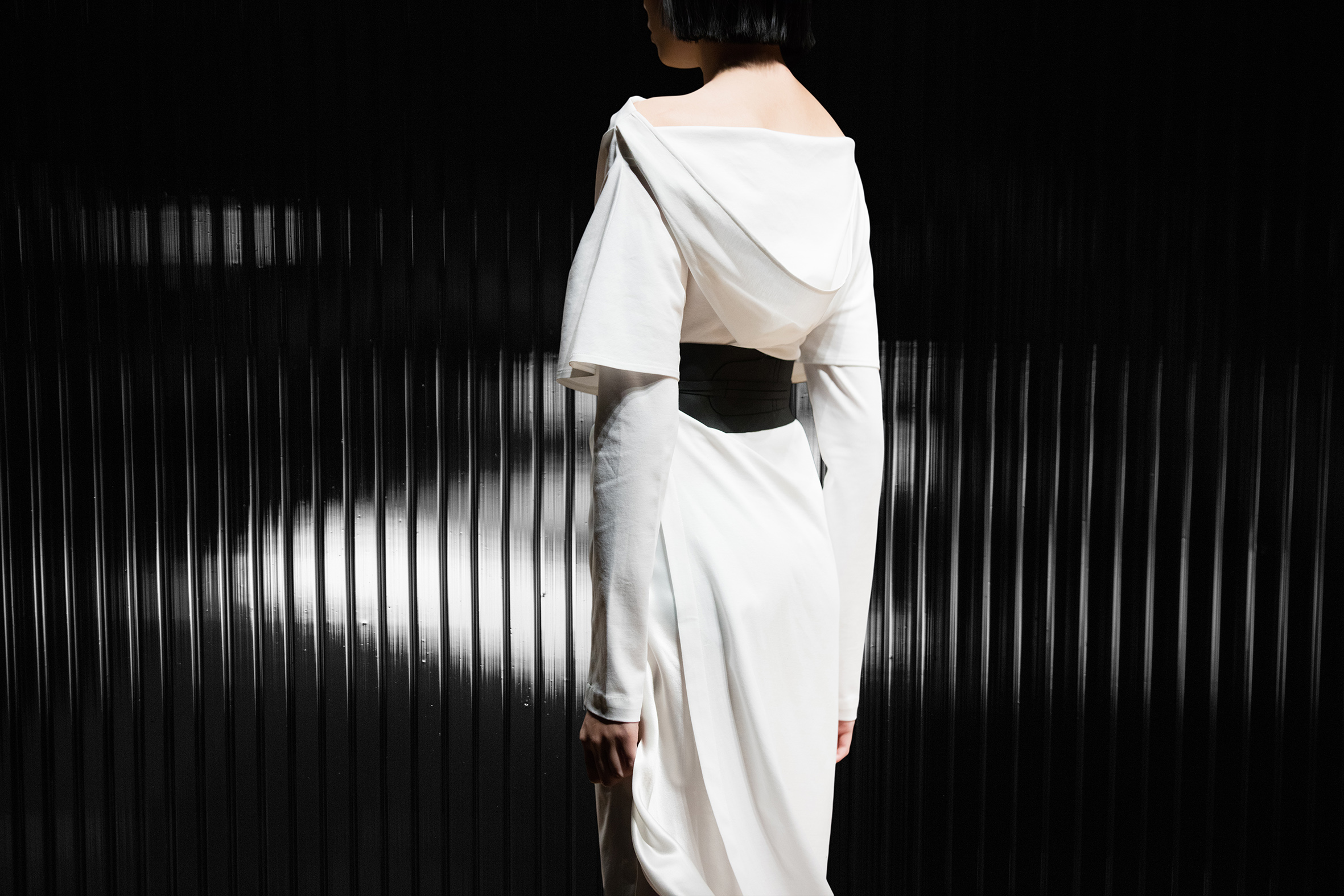 文化溯源:
"大方TAIFAR" 出自老子《道德经》四十一章:"大方无隅,大器晚成,大音希声,大象无形"
品牌理念:
"大方TAIFAR" 基于东方哲学及美学的思想,用极简的形式将"天人合一"的理念融入产品并服务于现代生活。旨在打造"穿的久一点"的衣服。在法于自然,物尽其用、化旧成新的绿色时尚轮回中,从设计、选材和制作的每个环节提高服装品质,延长产品使用周期,让人与自然长久和谐共生。
品牌愿景:
品牌致力于传承东方服饰审美观,展现东方女性独特气质,使服饰美学服务于人的心灵及自然的融合;以衣载道,弘扬传统文化,开启中国服装消费新时代,以文化引导消费,使品牌成为东方文化风格服饰的消费风向标。
Cultural origin:
"Dafang TAIFAR" comes from the forty-first chapter of Laozi's Tao Te Ching: Its largest square doth yet no corner show a vessel great, it is the slowest made. Loud is its sound, but never word it said. A semblance great, the shadow of a shade"
Brand Concept:
"Dafang TAIFAR" is based on Eastern philosophy and aesthetics, using a minimalist form to integrate the concept of "Harmony of Man and Nature" into products and serve modern life. Our aim is to create durable clothes. In the cycle of old to new, where is the law of nature, the best is the used, the quality of clothing is improved in every link of design, material selection and production, and the product life cycle is prolonged.
Brand vision:
The brand is committed to inheriting the aesthetics of oriental clothing, showing the unique temperament of oriental women, and making clothing aesthetics serve the human soul and the integration of nature; In clothing, we promote traditional culture, open a new era of Chinese clothing consumption, and use culture to guide consumption. The brand has become the vane of consumption of oriental cultural style clothing.