BRAND INTRODUCTION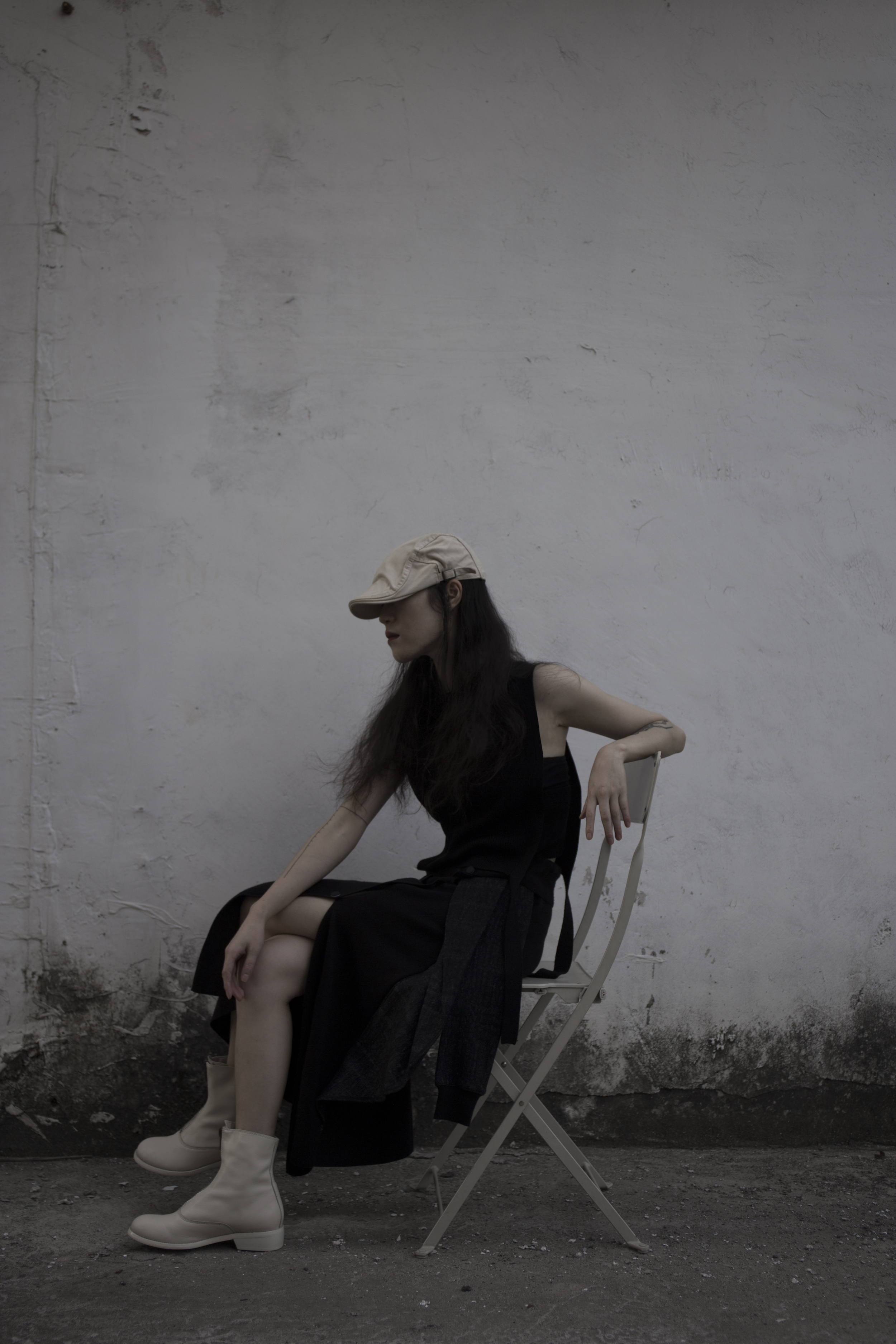 羲XSTUDIO
新锐设计师贺邻羲于2017年创立的独立设计师工作室,旗下运营高阶品牌羲NAOMIHIOO及工作室同名商业品牌羲XSTUDIO。
品牌类别
作为商业运作在中高端的设计师品牌,定位在基于传达"ZERO"生活方式,无视性别,没有边界的生活追求,在不断变幻时尚潮流里"完美"客人的生活穿着。通过对时尚品味个性化的解读从而塑造出具有时代意义的地域身份象征及舒适与舒服的生活状态的演绎。
品牌理念
Individualism(个人主义)、ZERO、逆流
Individualism(个人主义)
个人主义和时代理念看似显得背道而驰;实际上,个人主义强调遵从自己内心,内心感受高于一切,更多时候羲XSTUDIO带给我们的是一种注重节制摒弃随流的一种状态,
而我们的设计师贺邻羲正是想通过这个恰似矛盾的对比,从极度的节制中释放自我,从肌理,线条,廓形中寻找最舒适的生活状态,来达到精神自我享乐的一处平衡,也希望所有穿着羲XSTUDIO的同道中人们都能从中寻找到自我最享乐,舒服的一种状态。看似无形,胜有形。看似无影,皆在里。
崇尚纯粹的色彩,纯粹的黑白两极世界,纯粹的简单。以针织的千针万线的精密思维、梭织的构造轮回,创造发之于内心的混沌而又精纯的世界。
ZERO
"ZERO"的生活方式,"无视性别,无视年龄。舒适,舒服"的生活追求,通过"ZERO"的穿衣解读从而塑造出"舒适"的生活状态,以及无年龄限制的独立女性。
逆流
适应当下生活但不一定融入、生活偏慢节奏、追求生活品质;消费和行为习惯有自己既定的模式,不随大流,不常网购,但是会对自己喜欢对事物热衷。
Xi XSTUDIO
He Linxi, a new designer, founded independent designer studio in 2017, which operates high-level brand Xi naomiioo and the same name commercial brand Xi XSTUDIO.
Brand category
As a high-end designer brand in business operation, it is positioned to convey the "zero" lifestyle, ignore gender, no boundary life pursuit, and "perfect" the life dress of guests in the ever-changing fashion trend. Through the personalized interpretation of fashion taste, we can create the regional identity symbol with the significance of the times and the interpretation of comfortable and comfortable living conditions.
Brand concept
Individualism, zero, countercurrent
Individualism (individualism)
Individualism and the idea of the times seem to run counter to each other. In fact, individualism emphasizes that we should obey our inner feelings and that our inner feelings are higher than everything else. What Xi XSTUDIO brings us is a state of focusing on control and abandoning following the flow,
And our designer he Linxi just wants to release himself from extreme restraint, find the most comfortable living state from texture, line and silhouette, so as to achieve a balance of spiritual self enjoyment, and hope that all the people wearing xstudio can find a state of self enjoyment and comfort. It seems invisible rather than tangible. It seems to be shadowless, all in it.
Advocate pure color, pure black and white bipolar world, pure simplicity. With the precise thinking of knitting thousands of stitches and threads, and the structural cycle of weaving, we can create a chaotic and pure world in our heart.
ZERO
"Zero" lifestyle, "regardless of gender, regardless of age. Comfortable, comfortable life pursuit, through "zero" clothing interpretation to create a "comfortable" life state, as well as independent women without age limit.
Against the Current
Adapt to the current life but not necessarily integrate into it, slow pace of life, pursuit of quality of life; consumption and behavior habits have their own established patterns, do not follow the crowd, do not often shop online, but will like to love things for themselves.