BRAND INTRODUCTION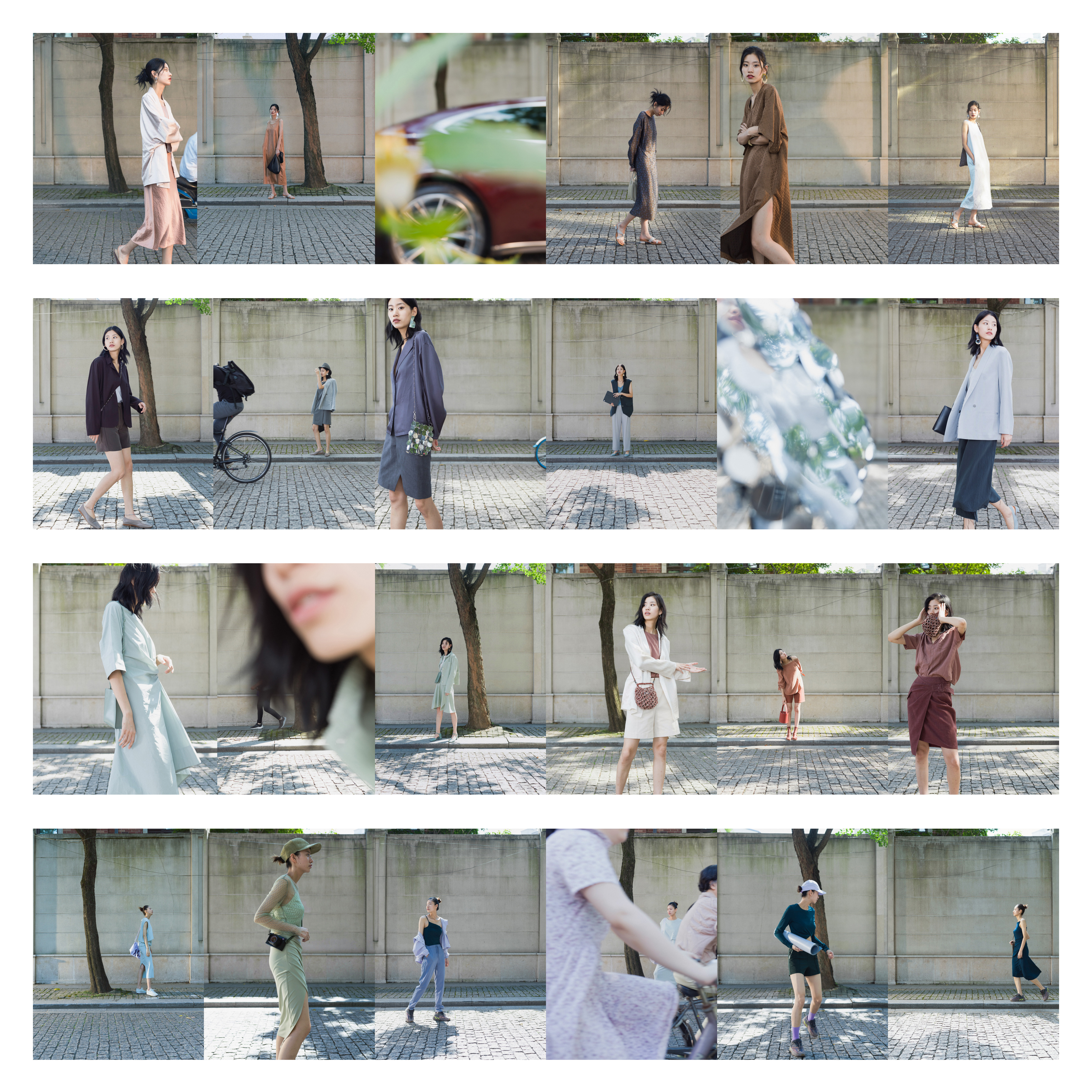 幾樣®GEIJOENG 创立于2019年,品牌创意总监由两位来自不同领域的设计师联合担任,共同承担创意与决策重任。
设计总监陈丹毕业于意大利Istituto Marangoni学院服装设计系,曾在米兰Gabriele Colangelo等国际品牌任职,拥有十余年海内外专业工作经验。
艺术总监马圆融毕业于美国普林斯顿大学建筑系,曾在纽约KPF事务所及David Chipperfield事务所任职,曾获美国建筑师协会学术成就奖,作品曾入选威尼斯双年展。
基于两位设计师深层次契合的价值观及创意理念展开对话。合作涵盖品牌创意的各个层面,由双方携手创作,发掘思想碰撞与交汇的力量。后极少主义时代下,幾樣®以"Singular Pluralism"为设计哲学,秉承极简主义精神,却不同于以往的冷淡疏离。
设计师致力于以极简又不失趣味的剪裁,肌理特别且质感优良的面料,陈述当代都会女性多元主义的摩登。藉由衣物,赋予穿着者多重维度的多样可能,诠释个体独立/自由/不拘的多层次内核,甚至未知的自我。多元化的物料、各自指向明确的形式经碰撞,演绎出非预料的结果,颠覆单一的审美取向。
幾樣®背后的团队整合了二十余年制衣经验及资源,秉承精湛工艺与细腻剪裁,是从研发、起版、面辅料开发到工厂生产,配备成熟完整供应链的设计师品牌。
GEIJOENG® was founded in 2019. The brand's creative director is co-chaired by a pair of designers from different fields to share equal responsibilities for creative input and decision-making.
The design director, Dan Chen, has graduated from Italian Istituto Marangoni School of Fashion. She has worked at Gabriele Colangelo Milan and other international brands, with more than ten years of professional experience at home and abroad.
The art director, Yuanrong Ma, has graduated from Princeton University School of Architecture. She has worked at KPF New York and David Chipperfield Architects. She has received the AIA Scholastic Award, and her works has been exhibited at the Venice Biennale.
Based on the deeply shared values and creative visions between the two, the partnership opens a new dialogue that covers co-creativity at all levels. They work side-by-side with each other to explore the power of collision and intersection of ideas. In the era of Post-Minimalism, GEIJOENG® proposes a "Singular Pluralism", in which the spirit of minimalism inheres, yet setting apart from the detaching indifference of the past.
Designers integrate minimalist cutting with a twist and exquisite fabrics with unique texture, to accentuate the multilayer modernity of contemporary metropolitan women, lending multi-dimensional possibilities through clothes, which express the complex inner core of each individual, be it independent, liberal, undefined, or even the unknown self. Diverse materials and distinctive forms collides, interprets unexpected outcomes, and alternates monotonous aesthetics.
The team behind GEIJOENG® incorporates more than 20 years of garment making experiences and resources, adhering to exquisite craftsmanship and fine tailoring. It is a designer brand equipped with mature and complete supply chain from R & D, printing, fabrics & accessories development to factory production.