BRAND INTRODUCTION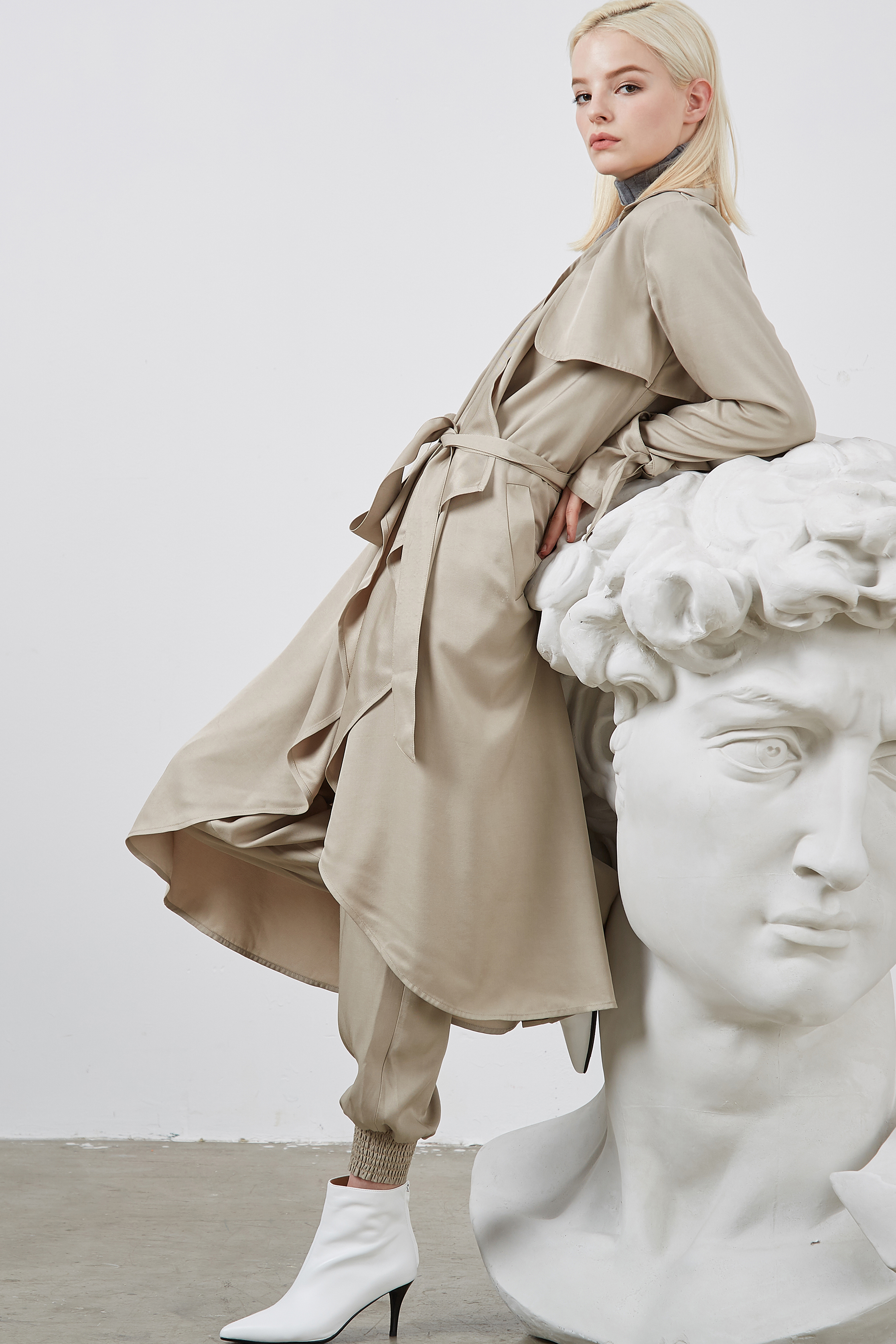 品牌介绍——YORMAIN
有着独立逻辑与审美的设计师服装艺术品牌,
是一个有态度有立场的情感系原创设计师品牌。
更多元的视角去探索服装设计,借助设计的张力来转换体现服装艺术给人们生活带来的触感和希望。
YORMAIN设计不仅仅是纤维织物的堆砌组合,她是体现穿着者的思维传递,塑造一种率直洒脱的成熟优雅女性形象。
YORMAIN产品由各系列线条简洁,易穿易搭配的各类单品组合,为现代独立女性提供无限创意的搭配组合,每季度主推一系列有趣而独特的主题,通过穿着者的穿着创意与设计师的思想碰撞迸发无限创意花火。
设计师 —— Soda
家族传承针织手艺,在毛线里打滚出生,从小与织造、色彩打交道,对时尚有自己独道的理解以及对品质有苛刻的要求。在美五年,钻研时尚并常向各大买手店管理层交流学习。2018年回国后致力于将梦想落地成现实,先于招商行业学习,从另一个角度理解与描摹时尚画像。2019年3月于创新前沿,深圳,创建独立设计师品牌YORMAIN并担任创意总监。
设计师 —— Shirley
充满无限的创造力与对时尚的热情的"幕后主使人",设计专业科班生,极致追求成衣的裁剪与廓形,这种极致的追求也是品牌灵魂凝聚的点睛之笔。
Brand Intro ---- Yormain
A brand ties with independent logic & aesthetic that explain a stable attitude and standpoint.
Exploring beauty and fashion from multiple angles of view, in order to bring people a wider longitude of a fashion creation, and to build up a paradise for comfy & expectation.
Yormain is not just about put materials together, its about delivering ideas of independent personality and about to create a forthright &sincere female image.
Yormain combines simple, easy wearing items, with a big imagination space for every modern independent woman. Every season Yormain will push out several interesting themes to fill the imagination space. Yormain is young, but she is fully packed.
Designer ---- Soda
Inheriting weave from her parents, growing up with woolen yarn, play with colors and textures. She spent five years in California and learning fashion from the golden sand. She spent a lot of time to discuss fashion ideas with multiple buyer stores. 2018 she started establishing her fashion dream in Shenzhen, March 2019 created Yormain and became its creative director.
Designer ---- Shirley
Full of creative ideas and passion of fashion, she is a very much design/styling major. She is fascinated by tailor and silhouette. Her ideas are the finishing touch of Yormain's soul.