BRAND INTRODUCTION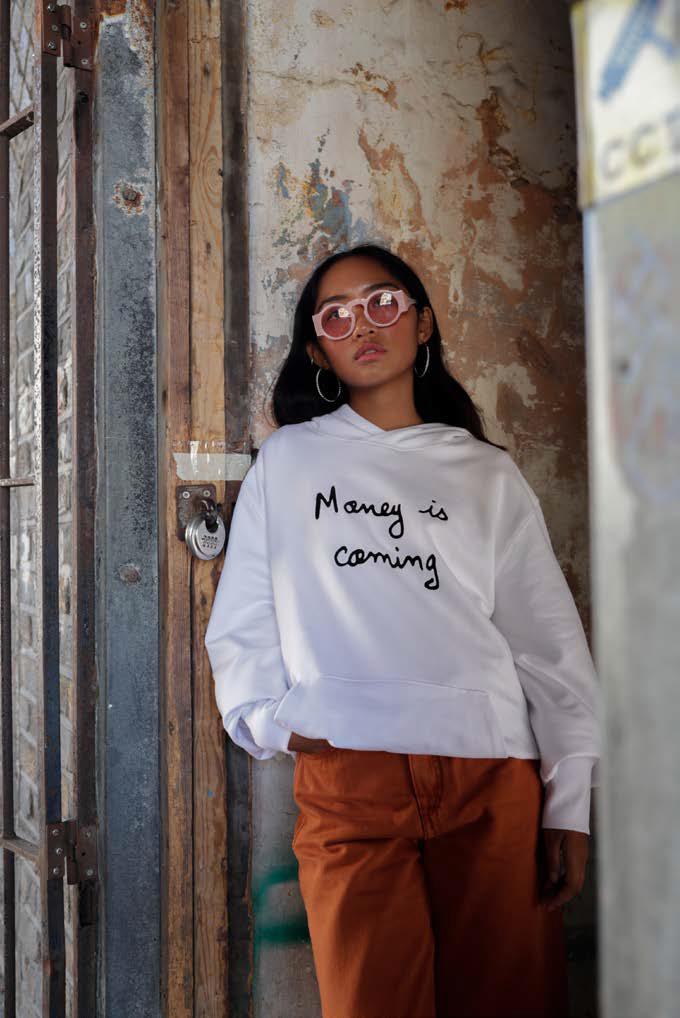 Bricktown
Founded in 2014 by the designer Samuel David BENAINOUS, Bricktown is a French clothing label based in Paris.
An unusual signature for unusual personalities

Samuel who was born in 1989, draws his inspiration from the 1990's - an era of cable television, games consoles and the arrival of the World Wide Web.

Bricktown mission and purpose is to bring back the style, personality and attitude from our distant teenage years with a touch of humor and modernity. Using entertaining and classy pixelated drawings, we're committed to creating fashionable unique masterpiece of the outfit inspired by nostalgic 8-bit video games graphics.

We represent the idea of transition from an old analog age to a new digitalized age. The world is being digitalized.

The pixelated designs are very eye catching and force people to use their imagination. Our collections are very suggestive and nobody remain indifferent. Our team is committed on creating excellent products, which combines high quality embroidery with softer fabrics to deliver premium garments.

A dream is becoming true

In 2015 Bricktown got its first store : colette Paris. Since 2016 the new collections are showed all around the world each season participating to some of the most selective fashion fair around the world such as Pitti Uomo Florence, Tranoi Paris, Seek Berlin, Revolver Copenhaguen, Liberty fair NYC & Las Vegas, Mode Shanghai, and others specialized showrooms in USA, Europe, Japan. We had the privilege to work with some of the most elite store in the world such as : colette Paris, Selfridges UK, DeBijenkorf Netherlands, La Rinascente Italy, Harvey Nichols Hong Kong, Bloomingdales USA & Dubaï, Beams Japan, El Palacio De Hiero Mexico, and more.

For Spring-Summer 2018, Bricktown signs its first collaboration with Nintendo selling in exclusivity at Bloomingdales across all the USA. The capsule collection was such a success that an extended version of the collaboration has been released worldwide.

Bricktown品牌由设计师Samuel David BENAINOUS于2014年创立,是一家位于巴黎的法国服装品牌。
为非凡个性定制的非凡签名

Samuel出生于1989年,他的灵感来自于90年代的时代属性:有线电视,游戏机和万维网的到来。

Bricktown的使命和目标是通过幽默感和现代化将我们遥远的青少年时期的风格,个性以及态度带回来。 使用有趣和经典的像素化图案,我们致力于创造时尚独特的穿搭杰作,其灵感来自怀旧的8位视频游戏图形。

我们代表了从旧的模拟器时代到新的数字化时代的转变,整个世界都在被数字化。

像素化设计非常能吸睛并且促使人们充分运用他们的想象。我们的产品系列具有很强的启发性,没有人会对此无动于衷。我们的团队致力于创造出优质的产品,能将高品质刺绣与柔软面料相结合的精品服饰。

梦想成真

2015年,Bricktown开出了自己的第一家实体销售点:在巴黎的Colette买手店内。自2016年起,通过参加类似于Pitti Uomo Florence, Tranoi Paris, Seek Berlin, Revolver Copenhaguen, Liberty fair NYC & Las Vegas, Mode Shanghai等世界各地的时尚盛会,以及分布在美国、欧洲、日本等地的时尚showroom,Bricktown品牌不断向全球买手展示着每季的新品。我们有幸与世界上一些最精英的商店合作,例如:巴黎的colette、英国的Selfridges、荷兰的DeBijenkorf、意大利的La Rinascente、香港的Harvey Nichols、 美国及迪拜的Bloomingdales、日本的Beams、墨西哥的El Palacio De Hiero等。

在2018年春夏季,Bricktown与任天堂签署了第一份合作协议,在全美的Bloomingdales独家销售。 胶囊系列取得了巨大成功,已在全球范围内发布了该协作的扩展版本。