BRAND INTRODUCTION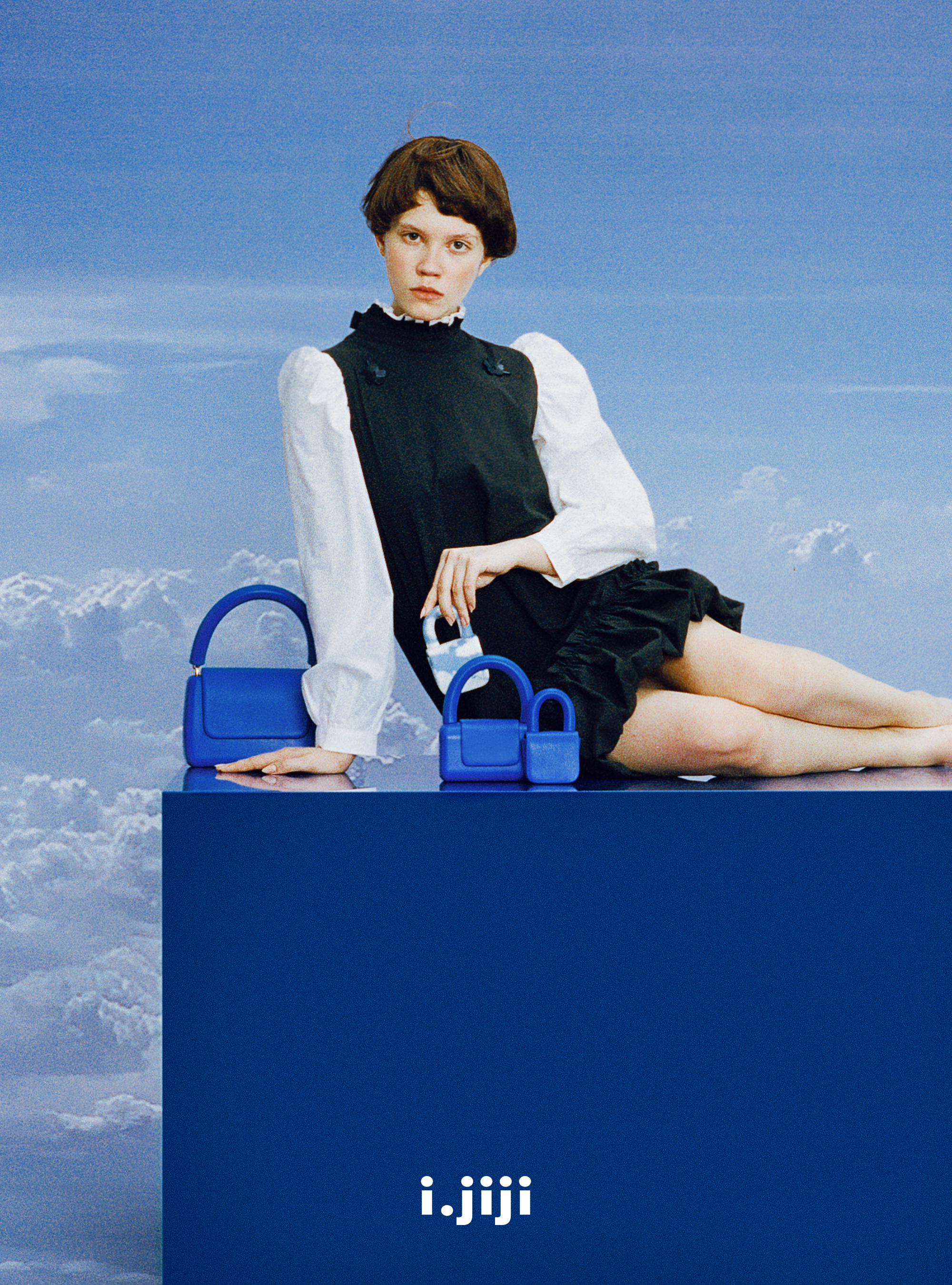 吉吉 设计师介绍
简介:
毕业于西安美院国画系,跨专业深耕包包设计,灵感跳跃,擅长廓形设计,在怀旧与创新之间找平衡。2020年设计的陶陶包拿下国家外观设计专利。
Introduction
After the graduation from Chinese Painting College of Xi'an Academy of Fine Arts, Ji Ji delved beyond her original specialism and deep into bag designing with rich inspiration, and excelled in silhouette designing and the balance of retro and innovation. She was given the national patent of industrial design for TOTO BAG, her latest and hottest work in 2020.
设计风格:
第二眼美学,不求第一眼的惊艳绝美或新锐潮流,而是耐第二眼
——经久耐看、内敛考究、自然温润。
Style
"There's more"
It's a firm conviction that not to chase the first glance of amazing beauty or cutting-edge trend, but to seek for an enduring elegance. Long-lasting, reserved, natural and gentle, these are what matter to us.
个人故事:
吉吉与古良相识于高中,两人相爱14年,创业8年,由校服爱情修成正果。
吉吉自诩是一个"自学成才的草根",大学本科修的国画系,选修服装设计,毕业后跨专业设计包包。自小受外婆影响,喜爱手工;5岁开始学钢琴十年,造就了一定的坚韧性格。吉吉曾把自己锁在7平方米的宿舍里,49天不出门,就为攻破一个包包的工艺。
2020年三十而立的吉吉创立了新的独立设计师品牌i.jiji。
三十,对世界的观察有了新立场,对未来的迷惘有了新期待。
三十,在坦率与执着、坚定与迷茫的平衡下,纯粹地探索自己向往的设计美学,更无定义。
Story
Since their first meet in high school, Gu liang and Ji Ji has preserved their love through school and hard pioneering days, then finally made it to the promised land after 14 years in love and 8 years in business together.
Ji Ji claims to be a self-taught grass-root, because she majored in traditional Chinese painting and took fashion design as an elective course at undergraduate stage, after which she delved beyond her original specialism and deep into bag designing. Affected by her grandma in childhood, Ji Ji found her love for handcraft quite early. And her willpower has been tempered in her 10-year effort to play the piano since she was 5 years old. Thanks to these, she once managed to make a breakthrough in designing a bag by secluding herself in a 7-square-metre room for 49 days.
In 2020, as she reached the age of 30, Ji Ji founded i.jiji, a new independent designer brand.
When in 30s, a designer is given new perspectives to observe the world and new expectations even when in future's bewilderment.
When in 30s, a designer is also inspired to seek the balance between sincerity and persistence, constancy and uncertainty, staying true in the exploration for her desirable design aesthetics and never settling.