BRAND INTRODUCTION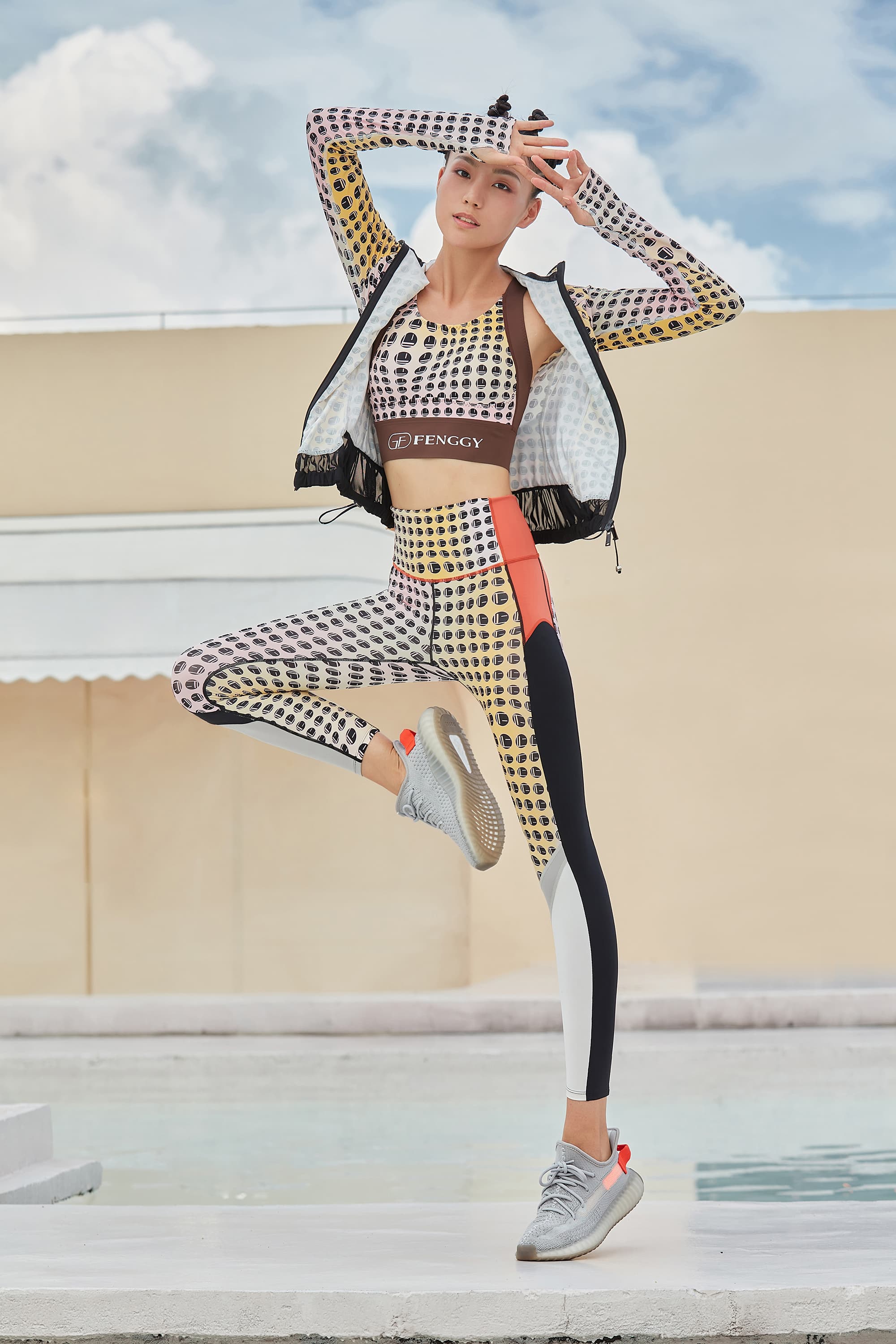 葛凤 FENGGY
轻奢运动FENGGY品牌创始人/设计师
运动时装品牌NNACT行域创始人
毕业于浙江理工大学服装学院
曾任国内高端品牌DECOSTER和江苏华艺集团NEOEN品牌设计总监及副总职位
2019年成立上海旭枫实业有限公司并创立自主品牌FENGGY
风格:轻奢,运动时装
本季主题:未至之境
本季灵感源于1992年的科幻小说《雪崩》。未来的世界,一个车水马龙与颓废荒凉并存、尖端科技与野蛮低俗混杂之地。但在这片喧嚣混乱之上,还存在着另一个无比广阔、无比自由的国度:赛博空间,由电脑和网络构成的虚拟空间。
随着科技的发展,掀起了元宇宙热潮,元宇宙世界中,人类重构了工作方式和生活方式,大量的工作和科技感的生活都发生在虚拟世界中。本季的主题是设计师憧憬对未来世界的美好幻境,编织一场以服装为载体,呈现未至之境世界的生活方式场景。
品牌在面料上进行了相应的革新抗菌纤维材质、超级水织物、防紫外线面料和保温面料,全面提升服装的功能性。
品牌使用环保再生面料,可降解纤维,低碳排放产业链,减少对环境的污染。
Gefeng FENGGY
Founder / designer of FENGGY brand of light luxury sports
Founder of sports fashion brand NNACT
Graduated from the clothing College of Zhejiang University of Technology
She used to be the design director and deputy general manager of domestic high-end brand DECOSTER and NEOEN brand of Jiangsu Huayi Group
In 2019, Shanghai Xufeng Industrial Co., Ltd. was established and its own brand FENGGY was established
Style: light luxury, sports fashion
Theme of this season: An unreachable place
This season is inspired by the 1992 science fiction <avalanche>. The future world will be a land of busy traffic, decadence and desolation, and a mixture of cutting-edge technology and barbarism and vulgarity. But on top of this chaos, there is another extremely vast and free country: cyberspace, a virtual space composed of computers and networks.
With the development of science and technology, there has been a boom in the meta universe. In the meta universe, human beings have reconstructed their way of work and life. A lot of work and life with a sense of science and technology have taken place in the virtual world. The theme of this season is that designers are looking forward to a beautiful fantasy of the future world, weaving a lifestyle scene with clothing as the carrier, presenting the unreachable world.
The brand has made corresponding innovations in fabrics, including antibacterial fiber materials, super water fabrics, UV resistant fabrics and thermal insulation fabrics, so as to comprehensively improve the functionality of clothing.
The brand uses environment-friendly recycled fabrics, degradable fibers and low-carbon emission industrial chain to reduce environmental pollution.